Trademark Registration Packages
Standard Package
$89

+ Standard Filing Fee
Professional "Direct Hit" Federal
Trademark Search

LegalSherpa Trademark Check

Electronic Trademark Filing with the
United States Patent & Trademark Office
LegalSherpa Review for Accuracy,
Common Errors and Completeness
Digitalization and Formatting of Your
Trademark Specimen and Designs
Unlimited Customer Support
Flexible payment of
government fees
Comprehensive Package
$179

+ Standard Filing Fee

Standard Package

+
Procedural Office Action Assistance

Sample Cease and
Desist Letter
Sample Trademark Transfer and
Assignment Agreement
Priority LegalSherpa
Processing
Full Trademark
Search (optional)
The Standard U.S. Government Filing Fee is $350
HOW IT WORKS
Get your registered trademark in 3 easy steps.
STEP 1
Complete Our Easy Questionnaire
Complete Our Simple Questionnaire in
Minutes or Less.
STEP 2
We Take Over
We Conduct Your Trademark Search and Prepare Your Application.
STEP 3
Your Application is Filed
We Electronically File Your Application
or Form Following Your Approval.
OTHER TRADEMARK SERVICES
If you forget to maintain your trademark application, it will be cancelled or deemed abandoned.  Please call us with any questions regarding your trademark maintenance.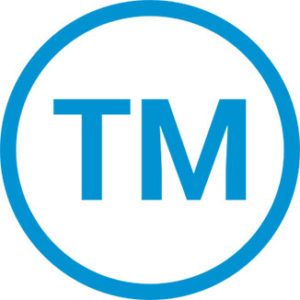 FAQ's
Frequently asked Questions
Most of the most frequently asked questions are answered in the LegalSherpa School.  However, feel free to call us at (855) 574-3772 or email on Info@legal-sherpa.com for answers to any of your trademark and copyright questions.
Application Process
What is a trademark?
A "trademark" is a word, design, symbol, or phrase, or a combination thereof that identifies and distinguishes the source of one party's goods over those of others. The term "trademark" is often used to refer to both trademarks and service marks.
How long does it take to get a trademark registered?
Once your trademark application is filed it takes the U.S. Patent & Trademark Office approximately 3-4 months before it conducts  an initial review of your trademark application. Following the USPTO initial review it will typically take  another 4 months or more for a trademark application to receive a registration.  Your application can be further delayed if you fail to respond to government notices that require your action.
How do you receive updates on your trademark application?
Once your trademark application is filed with the USPTO, the USPTO will provide you with e-mail updates throughout the process. All official communications from the USPTO will come from an e-mail address ending in USPTO.GOV.  Please be aware that there are many companies and lawyers that will e-mail you solicitations throughout the process as well and those should generally be ignored and not confused with official government e-mails.
What is a Copyright?
Copyrights are different from trademarks.  Copyright registration filings are used for the protection of creative works.  For example, books, blogs, photographs, and music.  Trademarks are used for the protections of your business name, logo or slogans.