Opposition No. 91164745
The University of Southern Mississippi ("USM") filed a trademark application and sought registration on the following mark: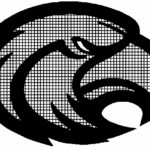 USM's trademark application identified goods in the following international classes: 6, 9, 14, 16, 18, 20, 21, 24, 25, 27, 28 and 32.  After publication for opposition of the USM trademark (part of the trademark application/registration process) the University of Iowa ("Iowa") opposed the registration of USM's trademark, asserting a likelihood of confusion.  More specifically that USM's trademark as used in connection with the listed good in USM's trademark application, resembles Iowa's previously used and registered trademarks, shown below: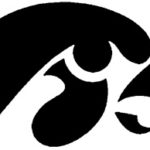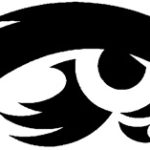 Iowa received federal protection on these trademarks following filing a trademark application for each trademark.  USM filed subsequently filed an answer denying the allegations on the notice of opposition.
Likelihood of Confusion
The TTAB stated that Iowa has been using the Hawkeyes marks, including in the color yellow, for over thirty years in connection with athletic events and on a variety of goods and services.  The TTAB recognized that the Iowa trademarks have gained exposure and found that "they are at least well-known in the field of national collegiate athletics" and must be accorded a wider scope of protection.
The board then turned to the du Pont factors of the relatedness of goods and services, channels of trade and classes of purchasers and further affirmed that they must make their determination on these factors based on USM's goods as they are identified in the trademark application.
Relationship of the Goods and Services
Both parties to this opposition operate large NCAA athletic programs.  The board agreed with USM's contention that each university is best known within their respective regions, however, the board found that the record shows that Iowa is afforded popular nationwide exposure.  Based upon the evidence, the board found that the second du pont factor weighs strongly in favor of a finding of likelihood of confusion.
Similarity of Trade Channels
The board further found that identical goods are or would be marketed in some of the same trade channels to identical classes of customers.  For example, college campus stores around the country and selling merchandise on national networks such as ESPN.  As a result, the board concluded that this du pont factor favors Oowa's position on likelihood of confusion.
Conditions of Purchase
The board found that based upon the evidence that the majority of items identified in Iowa's registration or shown to be covered by common law marks are relatively inexpensive items.  Furthermore, the board stated that "less knowledgeable purchasers are likely to exercise a lesser degree of care in purchasing the goods given the inexpensive nature of many of the products sold under the marks."  In selecting the standard of care, the board made its determination based upon the least sophisticated customers and found that the du pont factor focusing on the conditions of purchase weighs in favor of a finding of likelihood of confusion.
Similarity of the Marks
The board stated that the "commercial impressions of the marks are essentially the same. Both parties' marks present the head of a bird of prey facing right, and basically oval in shape. Both contain identical colors. These images are very similar to each other in style and proportion. They both involve a bold profile image of the head of a large bird. That Southern Miss's eagle may be a bit more literal and fierce than Iowa's original Hawkeyes mark does not overcome the overall similarities."  On this factor the board found that "Iowa has shown a similarity in these parties' respective marks that favors a finding of likelihood of confusion."
Conclusion
"On balance, the relevant du Pont factors weigh in favor of a likelihood of confusion herein. In spite of the fact that the sixth du Pont factor may weigh slightly in applicant's favor, given the legally identical goods, the legally identical trade channels of the identified goods and the actual trade channels of opposers' common law usages, the same classes of ordinary consumers, the similarity of the marks, and the renown of Iowa's marks, we find a likelihood of confusion as between applicant's mark and opposers' marks, such that registration of applicant's mark is barred under Trademark Act Section 2(d). du Pont factors weigh in favor of a likelihood of confusion herein. In spite of the fact that the sixth du Pont factor may weigh slightly in applicant's favor, given the legally identical goods, the legally identical trade channels of the identified goods and the actual trade channels of opposers' common law usages, the same classes of ordinary consumers, the similarity of the marks, and the renown of Iowa's marks, we find a likelihood of confusion as between applicant's mark and opposers' marks, such that registration of applicant's mark is barred under Trademark Act Section 2(d)."